If you're looking for a fun date night restaurant or just a laid-back spot to grab some delicious eats, Bothell has got you covered! Home to several dining establishments with mouthwatering menus and some excellent happy hours, Bothell has everything from sushi and Italian to pubs and American breakfasts.
Here are a few restaurants that come highly recommended by locals: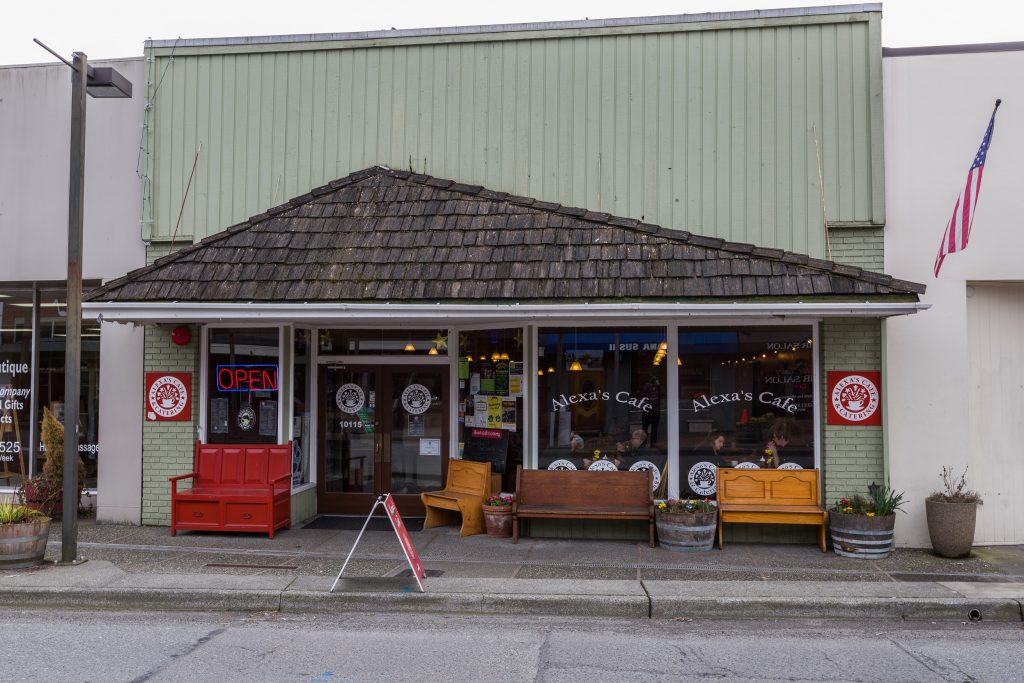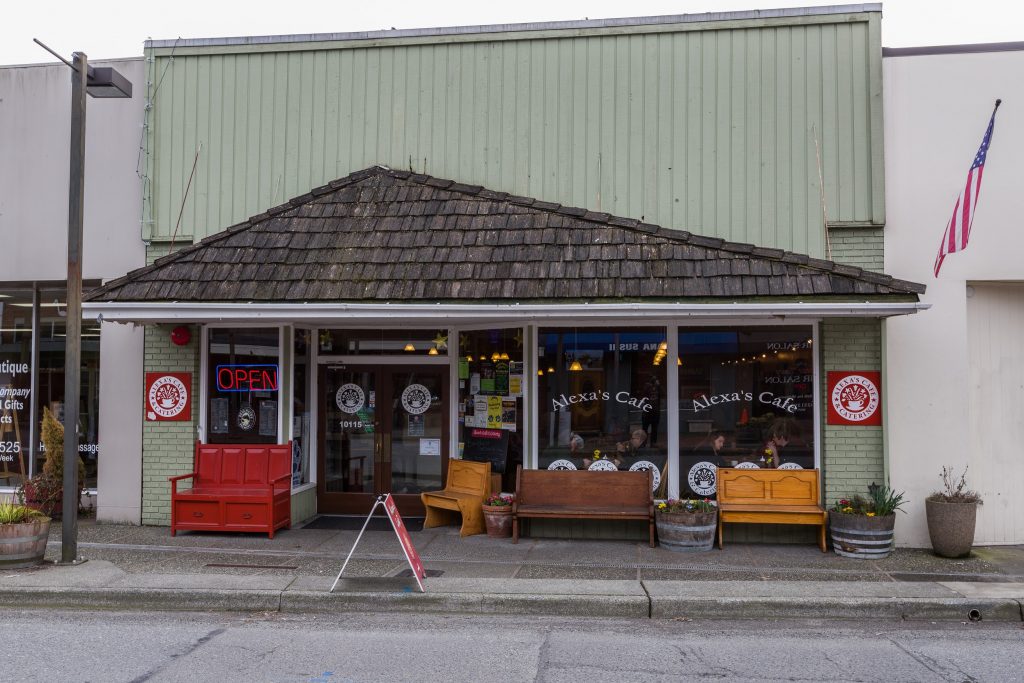 Alexa's Cafe
Located at 10115 Main St. Bothell, WA
Nestled in a charming 1927-built brick building, Alexa's Cafe is a neighborhood staple. Everyone loves Alexa's!
Their extensive breakfast menu is filled with classics like breakfast sandwiches, "bennys," pancakes and French toast, and scrambles, and their lunch menu is a mouthwatering selection of sandwiches, soups, salads, burgers, wraps, and much more.
Need catering for your event? I recommend checking out Alexa's catering options whether you're catering a business lunch or a wedding rehearsal dinner.
---
Grazie Ristorante
Located at 23207 Bothell-Everett Hwy Bothell, WA 98021
If you're craving Italian, I recommend heading to Grazie Ristorante for pizza, lasagna, cannelloni, and other Italian specialties.
Grazie's serves great dinners with an extensive wine list and happy hour with live music weekly! Enjoy daily happy hours from opening to 6pm and take advantage of half-price appetizers, wine, beer, and drink specials. As I mentioned, Grazie also hosts live music, and you can view their schedule of events here.
---
Uncle Peteza's Pizzeria
Located at 228th & Meridian &
Located Safeway Plaza 24118 Bothell-Everett Hwy Bothell, WA 98012
I LOVE Uncle Peteza's Pizzeria! They have two locations—one on 228th and Meridian, and one in the Safeway Plaza off of 241st and Bothell Everett Hwy. Their crust is the best! They have deep dish, thin crust, and, wait for it – STUFFED CRUST! They also have cheesy bread, wings, oven baked sandwiches, pasta, calzones, and salads. Yum!!! Now I'm hungry!!
Uncle Peteza's Pizzeria's incredible pizza selection is sure to make everyone in your dining party happy! They also have gluten-free pizza, soup, bottomless soda, and a convenient rewards program.
---
Sushi Hana
Located at 2020 Maltby Road Suite 2 Bothell, WA 98021
Sushi Hana, a conveyor belt sushi restaurant at Thrasher's Corner, is another favorite. When you don't want to cook, the kids are starving and you don't want to wait to order at a sit-down restaurant, this speedy sushi joint is the ticket! Large booths for groups of 6 or bar stools at the belt offer lots of seating. Always great service and good quality sushi.
Sushi Hana is truly dedicated to quality—their conveyor belt-style sushi utilizes RFID technology to monitor the dishes on their conveyor belt, and no dish is allowed to be in circulation for more than 2 hours.
Sushi Hana serves up dozens of dishes, from classic nigiri to more unique sushi rolls. In addition to traditional sushi, they have small plates of strawberries, green grapes, and Mochi ice cream for dessert! They also serve bottled sake, beer and wine. Take a look at their menu here!
---
The Three Lions Pub
Located at 10111 Main Street Bothell WA, 98011
Lion's Pub on main is always good for watching sports and enjoying beers and pub food. And when I say "pub food," I really mean it—Lion's Pub serves up classic English pub dishes like fish & chips, Lancashire Pasty, sausage rolls, steak & mushroom pie, steak & kidney pie, bangers & mash, Shepherd's Pie, and much more!
Plus, enjoy happy hours every weekday from 4-6pm and on weekends from 3-6pm. Take advantage of their deals on well drinks, wine, draft beer, and cider.
---
Amaro Bistro
Located at 18333 Bothell Way NE #105 Bothell, WA 98011
I love Amaro Bistro for their great meals, awesome happy hour, and the fact that it's a great place to celebrate a special occasion. Brunch, lunch, dinner, dessert, drinks and more are all served at this popular Italian bistro, and their extensive wine menu is truly impressive. Plus, Amaro is also family-friendly and has a special kid's menu.
Enjoy daily happy hour deals from 3pm-6pm and 10pm to midnight, and take advantage of their lunch special of 2 courses for $16!
---
Preservation Kitchen
Located at 17121 Bothell Way NE Bothell WA 98011  
The highly-recommend Preservation Kitchen offers an exquisite seasonal menu. They're dedicated to supporting local businesses, and they use sustainable and organic ingredients whenever they can.
I especially recommend their amazing polenta fries and their good wine selection, but menus change based on the season, so check out their website every now and then! I also highly recommend their happy hour. From 2-6pm daily, enjoy a large selection of appetizers, $7 cocktails, and discounts on beer and wine. See the complete happy hour menu here.
---
Bothell is packed with incredible places to eat, so here are a few other favorites: